Paradiso Matte Lipstick Collection
Paradiso Matte Lipstick Collection
Our Paradiso Matte Lipstick Collection contains 16 beautiful velvety shades that will provide long lasting coverage for up to 8 hours. 
We all sometimes have trouble finding the right shade, and sometimes choosing a different shade completely could be an adventurous step. We've got you covered with our range of 16 different light to medium warm, to warm gorgeous shades, 
This smooth matte lipstick is the perfect makeup addition for all lipstick lovers, guaranteed to add a touch of intense colour to your lips, a hint of passion and make that smile of yours shine. 
Our Paradiso Matte Lipstick is travel friendly and great to carry in your bag when you're on the go. 
Despatched same day from U.K warehouse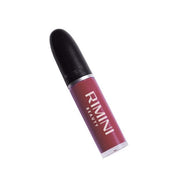 Paradiso Matte Lipstick Collection