Synthetic Hair False Lashes - Lady in Lace
$2.00
Regular price
$6.00
These light, soft volume effect lashes will instantly add extra depth to your lashes! 
With alternating lengths with short and medium strands, you'll be able to create a stunning, Hollywood look immediately. 
Our Volume Effect lashes have been beautifully hand crafted with soft silk fibres that are soft to touch. 
Ideal for everyday use and special occasions.
You can reuse these lashes up to 10 times.
Glue included
Despatched same day from U.K warehouse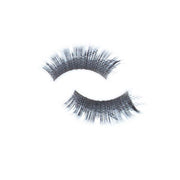 Synthetic Hair False Lashes - Lady in Lace
$2.00
Regular price
$6.00