FREE. False Lashes - £0.00 (one per order)
$0.00
Regular price
$5.00
Please note: only one pair of eyelashes will be sent per order.
Feather false black lashes have feathers with long tips on the side of the lash. For those who want a dramatic effect that will instantly add style, volume and glamour. False lashes that will give your lashes a gorgeous flutter, ideal for a catwalk look. Beautifully hand crafted, adding that ultimate finishing touch to your lashes. 

Includes clear adhesive.
Despatched same day from U.K warehouse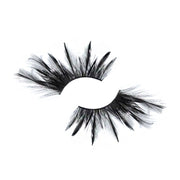 FREE. False Lashes - £0.00 (one per order)
$0.00
Regular price
$5.00